Labile Dissolved Organic Matter (DOM) Workshop
Elizabeth Kujawinski, Lihini Aluwihare, and Art Edison are organizing this workshop around chemical measurements (Mass Spectrometry and Nuclear Magnetic Spectroscopy) of dissolved metabolites relevant to marine microbes. Our tentative schedule includes the following broad topics: analytical methods, new and emerging applications, and a possible intercomparison exercise. We hope to end the workshop with a white paper describing the steps needed to incorporate these measurements into international efforts like BioGeoSCAPES.
Stay tuned for more information!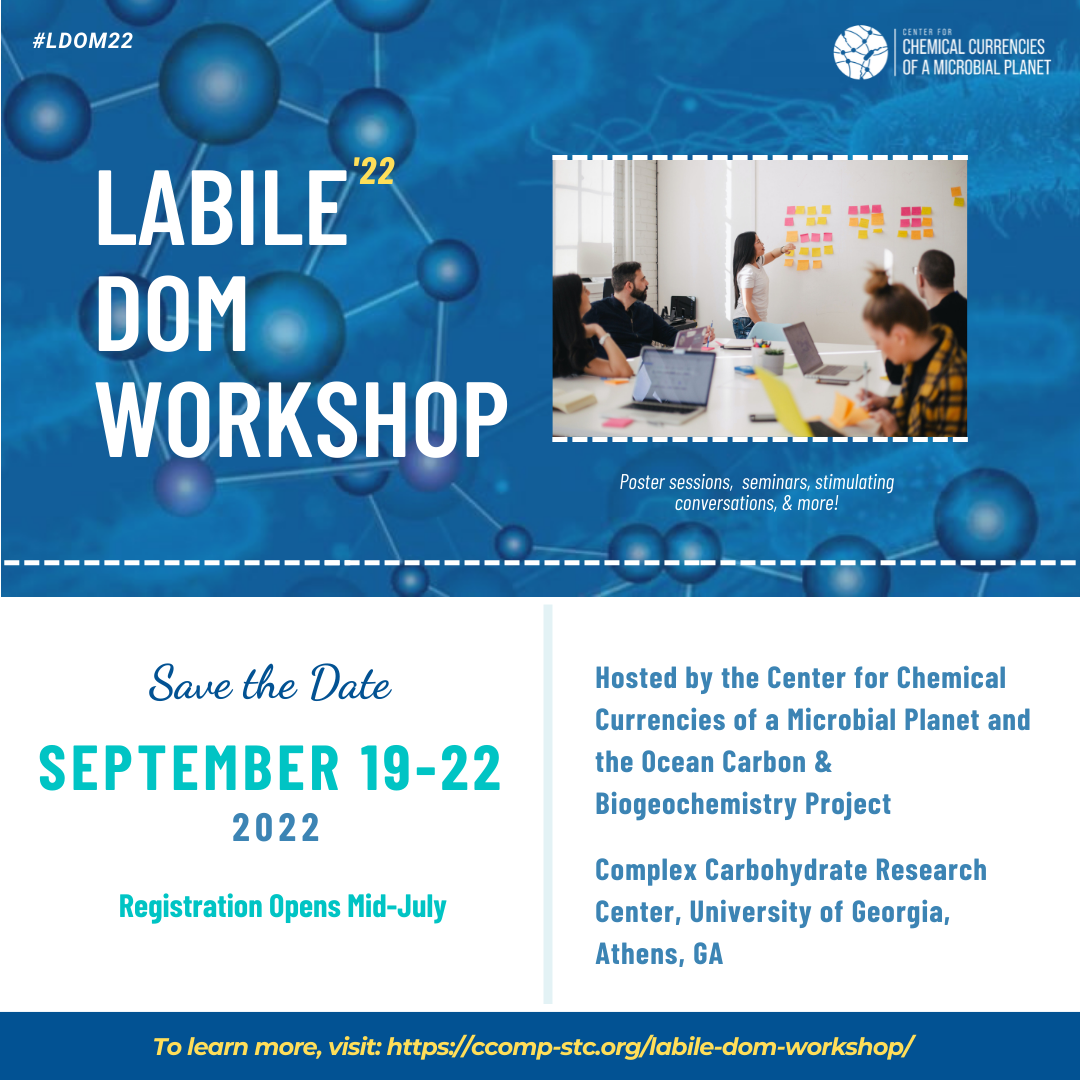 Names of C-CoMP Faculty are emboldened.